FRENCH WHITE CHARMEUSE SILK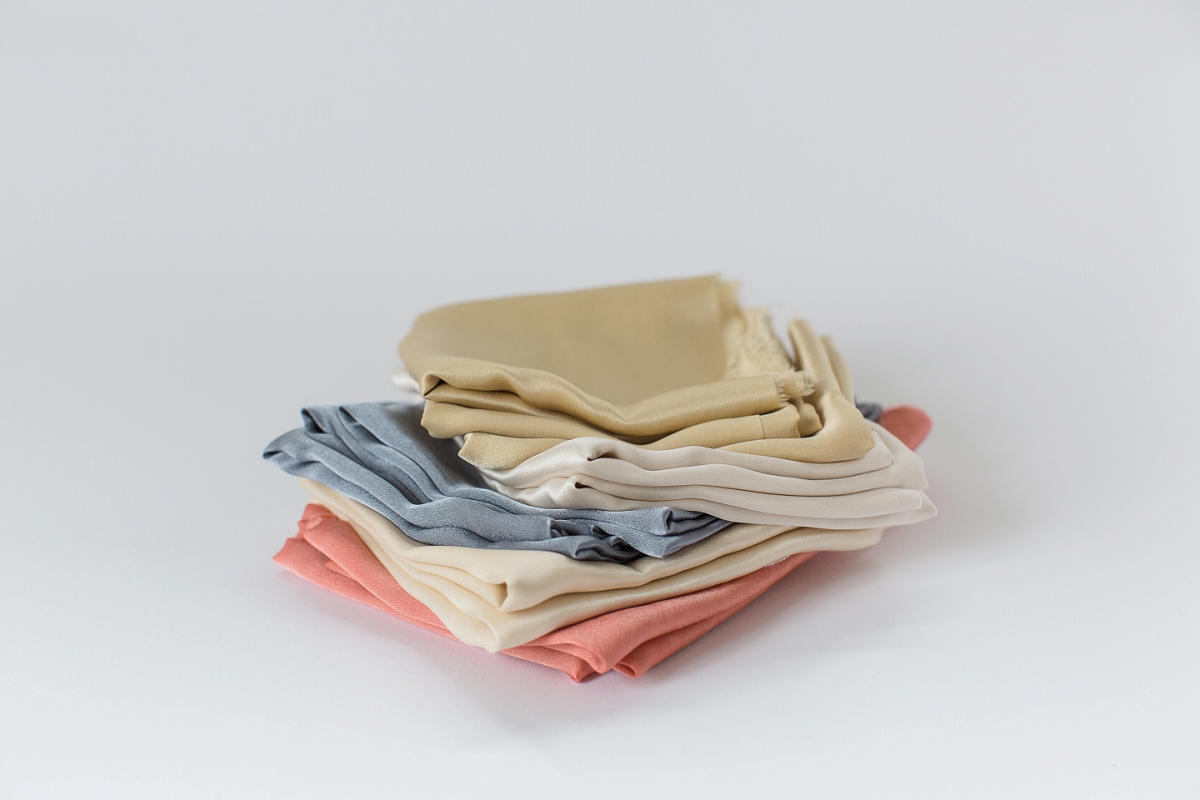 FRENCH WHITE CHARMEUSE SILK
Luxuriöse CHARMEUSE SEIDE. Zum stylen, als Serviette oder edles Halstuch einsetzbar. (auf dem Bild das Zweite von oben)
Handgefärbt mit natürlichen Elementen.
Die Breite beträgt 0,33 m und die Länge 1 Meter und 1,5 Meter.
Luxury silk napkins, botanically dyed. The size is 33x100cm.
Edle Seidenstoffe in B: 0,33 x L: 1,00 m. Eine Seite ist leicht glänzend und eine matt. Sie haben eine traumhafte Haptik und sind super einfach zum stylen und legen.
Auf Wusch kann eine größere Menge produziert werden. Bitte dafür eine Email an info.seidenband(at)gmail.com
Luxury and elegant silk. One side slightly shiny and one mat side. They have a beautiful flow and so easy to lay/style.
The texture of this Silk is beyond gorgeous and so soft to touch!
Botanically dyed 0,33 x 1,00 m napkins for weddings, your own home or for styling props and details at weddings
and many more occasions.

We are able to dye them in most colors you see in our shop, so shoot us an email if you can't see them in the color you desire! ;)
If you wish a larger amount of napkins, please send an email to info.seidenband(at)gmail.com with the required amount.