CRINKLED CHERRY BLOSSOM SHEER SILK RUNNER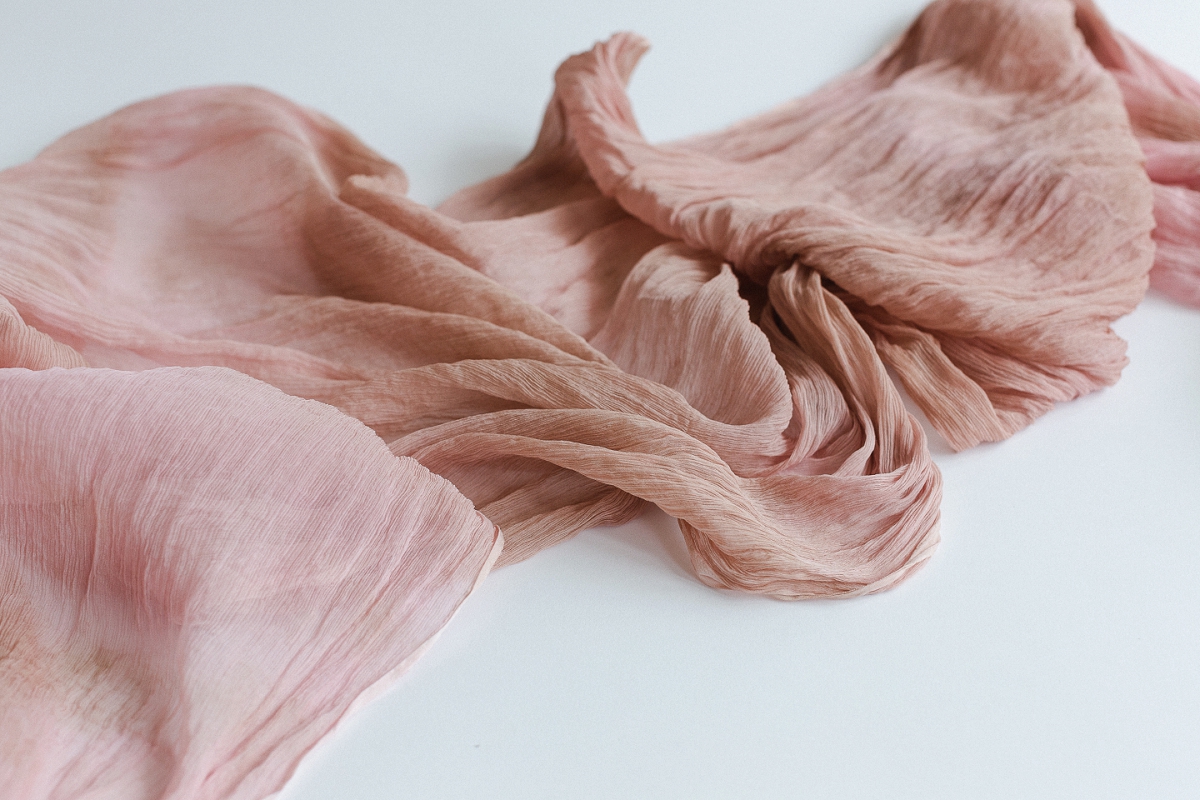 CRINKLED CHERRY BLOSSOM SHEER SILK RUNNER
Luxuriöse "crinkled" Seidenläuferaus 100% Chiffon Seide mit feinen Falten.
Handgefärbt mit natürlichen Elementen.
Die Länge beträgt 3,80 Meter und die Breite 0.80 Meter.
Ideal für Dekorationen von Tischen, Kuchenbuffets oder zum stylen von Accessoires für Photoshoots.
Bitte nur mit kaltem / lauwarmen Wasser und einer pH neutralen Seife/Spüli säubern um den Farbton möglichst lange zu schützen und das Schrumpfen des Stoffes zu vermeiden.
Bitte nur auf niedriger Stufe bügeln und vorher etwas anfeuchten, oder noch besser ein Dampfbügel Gerät benutzen.
Ist eine andere Farbe gewünscht, bitte eine email mit der gewünschten Farbe und Länge an mich. Gefärbte Chiffon Seidenläufer kosten bei einer Breite von 1m -> 29€/meter.
Beautiful for table decorations, gift wrapping or styling accessoires for photoshoots.
The runner is 0,80 meter wide and 0,6 meters / 3,8 meters long.
Please carefully handwash with pH neutral soap to protect the color. Pressing is possible with low heat or best would be to use a steamer.
If you wish a different color, please email me color and lenght you wish. Dyed sheer silk runner with a width of 1 m cost -> 29€/meter.